Bioweb



The development of this BioWeb site was supported by grants from

AcITAC

and The Foundation of UMDNJ. The site is under continuous expansion and revision. For comments and permission to use this material please contact Dr. S. Kumar.


PowerPoint slides are available only when the course is

scheduled (January to June) every year. All slides may not be available at all times. Please e-mail Dr. Kumar if you have problems.

Glossary of biochemical terms


Frequently Asked Questions (FAQs)




Dr. Suriender Kumar r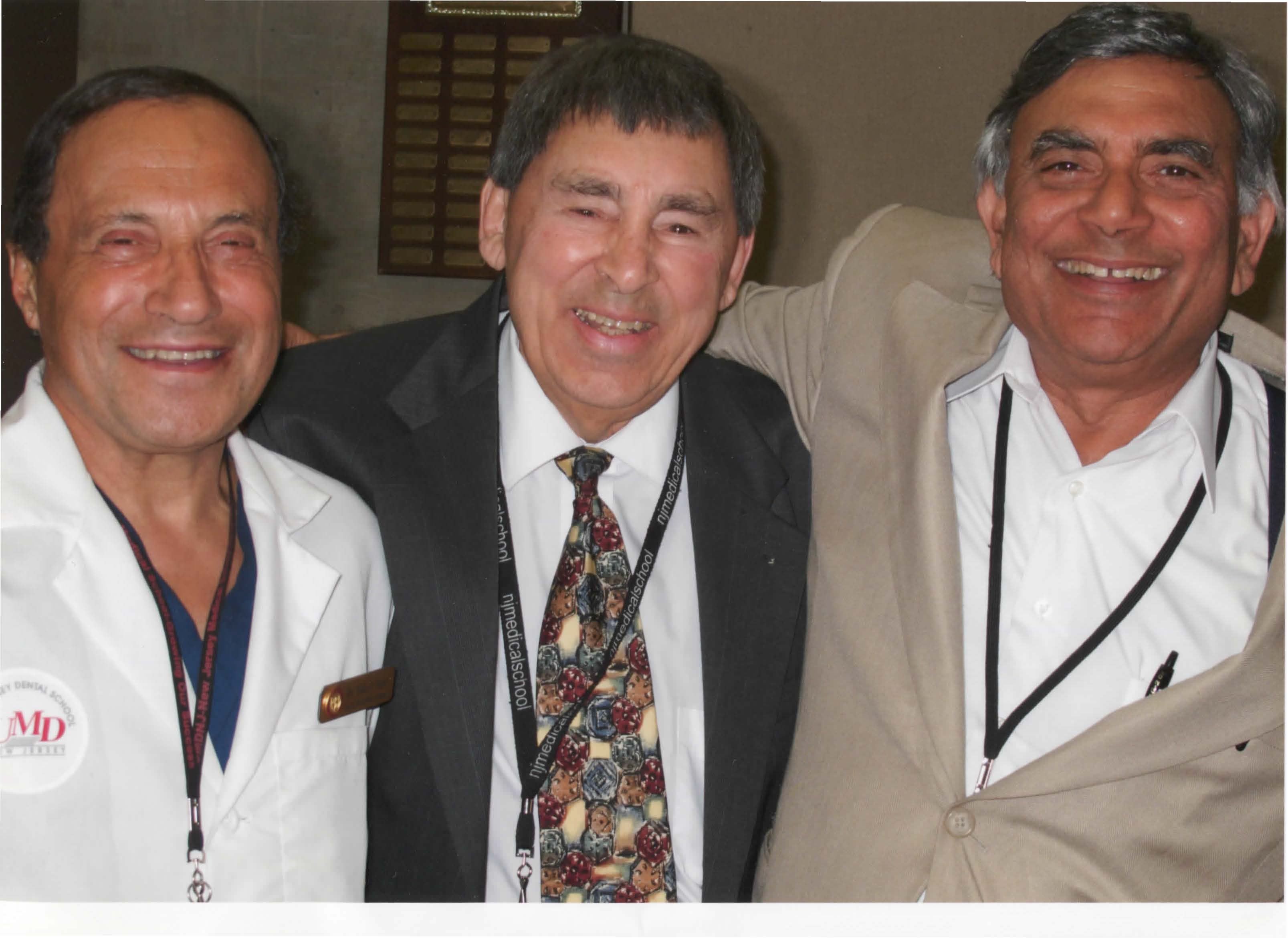 Najjar Boccabella Kumar
Preview

I received my B.Sc (Honors) and M.Sc in chemistry from Delhi University in 1960 and Ph.D.

from Boston University in 1967 under the direction of Dr. George Hein. I was a post

doctoral fellow with Dr. George Hess (a member of the national academy of sciences) at

Cornell and a research associate with Dr. John Porter at University of Wisconsin at

Madison. In 1971, I joined the then CMDNJ at Newark as an assistant professor and was

promoted to professor in 1981. Although I was trained as an enzymologist, I have published

in various fields of research including enzymology, cell transformation and mechanism of

bone formation and bone resorption. Over the years, I have had numerous research grants,

have had around 12 postdoctoral fellows trained in my laboratory, and have published and

reviewed many papers in prestigious journals, including one major theoretical paper. More

recently I have concentrated my efforts in teaching and service. At New Jersey Medical

School I have been a course director for Medical Biochemistry and I have been course

director for Dental Biochemistry for the past 12 years. I have interviewed candidates for

admission to NJMS Medical School admissions committee and have been on the admissions

committee at NJ Dental School for the past ~10 years. I have served on numerous faculty




committees.



Selected Publications


Alok K. Upadhyay, Nootan Pandey, Suriender Kumar and Virendra N. Pandey. Role of Tryptophan 24 and Phenylalanine 61 of HIV-1 RT in template positioning, fidelity and conferring drug sensitivity to the enzyme. (2010). Global J. Biochem. 1, 1-17

B. Sharma, N. Kaushik, K. Singh, S. Kumar, and V. N. Pandey.(2002) Substitution of Conserved Hydrophobic Residues in Motifs B and C of HIV-1 RT Alters the Geometry of Its Catalytic Pocket. Biochemistry 41, 15685-15697.

P.K. Pandey, N. Kaushik, D. Harris, B. Sharma, K. Singh, S. Kumar and V.N. Pandey. (2002). Insertion of a small peptide of 6 amino acids in the b7-b8 Loop of the p51 Subunit of HIV-1 Reverse Transcriptase Prevents Dimerization and Disrupts Enzymatic Activities. BMC-Biochemistry 3(1): 18

Chang, K.M., Rani, S., Chang, K.C. and Kumar, S. (1996) Plasminogen activator activity is decreased in rat gingiva during diabetes. J. Periodontology, 67, 743-747
Panagakos, F.S., Jandinski, J.J., Feder, L., and Kumar, S. (1995) Heparin fails to potentiate the effects of IL-1¿-mediated bone resorption of fetal rat long bones in vitro. BIochemie, 77, 915-918. Panagakos, F.S., Fernandez, C., and Kumar, S. (1996) Ultrastructural analysis of mineralized matrix from human osteoblastic cells: Effects of tumor necrosis factor-¿. Mol. Cell. Biochem. 158, 81-89.
Shah, V. and Kumar, S. (1994) Metastasis of human colon tumor cells in vitro: Correlation with the overexpression of plasminogen activators and 72-kDa gelatinase. In Vivo, 8, 321- 326.
Panagakos, F.S., Hinojosa, L.P. and Kumar, S. (1994) Formation and mineralization of extracellular matrix secreted by an immortal human osteoblastic cell line: Modulation by tumor necrosis factor-alpha. Inflammation, 18, 267-283.
Rani, A.S., Qu, D.Q., Sidhu, M.K., Panagakos, F., Shah, V., Klein, K., Brown, N., Pathak, S. and Kumar, S. (1993) Transformation of immortal non-tumorigenic osteoblast like human osteosarcoma cells to the tumorigenic phenotype by nickel sulfate. Carcinogensis, 14, 947- 953.
Rani, A., Shobha and Kumar, S. (1992) Transformation of nontumorigenic osteoblast-like human osteosarcoma cells by hexavalent chromates: Alteration of morphology, induction of anchorage-independence and proteolytic function. Carcinogenesis, 13, 2121-2027.
Kumar, S. (1982) A model for the mechanism of action of animal fatty acid synthases. J. Theor. Biol., 95, 263-283.